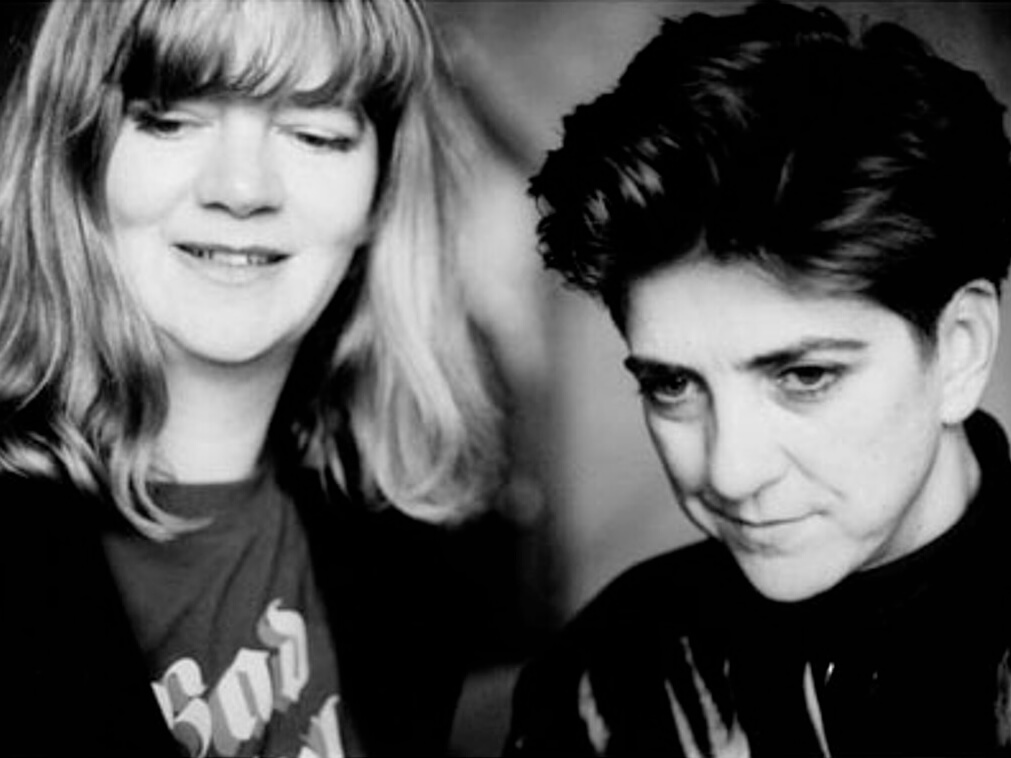 The Raincoats, seminal post-punk band, 'godmothers of grunge' and inspiration to a generation of riot grrrls, are celebrating over three decades of doing things the way they think they should be done. In 1977 Gina Birch and Ana da Silva met and formed The Raincoats and their journey has led them to becoming one of the most important underground bands Britain has ever produced.
The Raincoats created a sound that, while inspired by punk and rock music that had come before was uniquely and uncompromisingly powerful and female, and which has held a fascination over all those lucky enough to have stumbled across it. The famous story is of course that of Kurt Cobain travelling to the Rough Trade shop in Talbot Road in 1992 in an attempt to replace his worn out copy of The Raincoats LP, a trip that in the end led to reissues of the band's back catalogue and the offer of a tour with Nirvana that sadly never took place. The Raincoats have always impressed; in 1980 John Lydon announced in Trouser Press, "Rock'n'Roll is shit…music has reached an all-time low — except for The Raincoats."
The band's first gig was in November 1977 and by 1978, with a line-up including Palmolive of The Slits and Vicky Aspinall, they were an all-female band. Rough Trade Records released the band's first single, "Fairytale in the Supermarket"/ "In Love"/ "Adventures Close to Home" in May 1979 and the women went on their first tour. The Raincoats, Odyshape, The Kitchen Tapes and Moving had all been released by 1984 and Ana and Gina turned to solo projects. It wasn't until 1994 that The Raincoats performed together again on stage, to celebrate the reissues of their albums and since then they have only made rare live appearances, most notably at Robert Wyatt's 2001 Meltdown at the South Bank, London, the British Film Institute and National Portrait Gallery, London in 2009 and Matt Groening and Pavements' All Tomorrow's Parties and a Don't Look Back show of 'The Raincoats" at the Scala London in May 2010.
The Raincoats inspire in their fans a kind of generous enthusiasm and genuine respect that is rare and difficult to explain. Kim Gordon of Sonic Youth in the sleeve-notes to the 1993 reissue of Odyshape, "It was The Raincoats I related to most. They seemed like ordinary people playing extraordinary music. Music that was natural that made room for cohesion of personalities. They had enough confidence to be vulnerable and to be themselves without having to take on the mantle of male rock/punk rock aggression…or the typical female as sex symbol avec irony or sensationalism."
"Within a minute, they seem to have trashed every female stereotype in rock and roll … I was amazed" — Greil Marcus, Rolling Stone 1980.
News
Pitchfork
The Raincoats is still their best. Only about half of its songs keep a steady beat from start to finish. The rest speed up, slow down, start, stop, and sputter like…
Pitchfork
It's a very intimate recording, full of sounds they wisely never tried to recreate again, and vocal takes that are often inflected with a heart-crushing vulnerability.
Paste Magazine
The Raincoats Announce Reissue and Tour
Assets