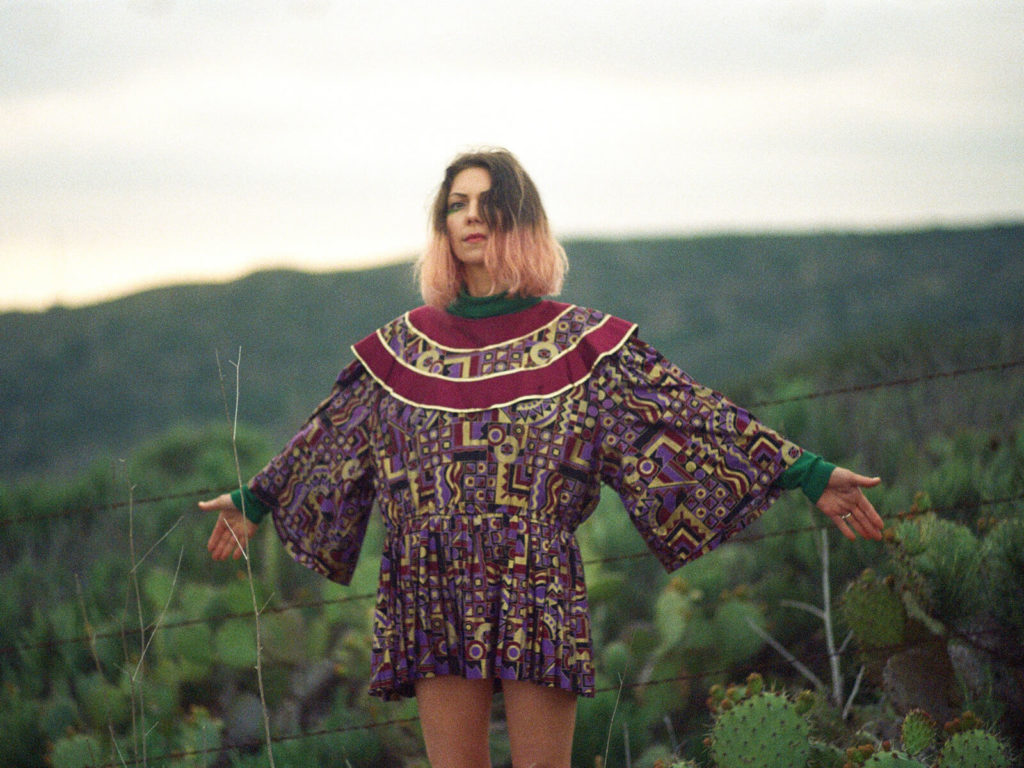 Jess Cornelius first began writing the songs that would comprise Distance after moving from Melbourne, Australia to Los Angeles. At the time, she was excited to start fresh after several years as the primary songwriter in the band Teeth and Tongue. But the distance she addresses over the album is hardly a geographical one. Instead, Distance finds a deft songwriter analyzing the space between society's expectations for her and her own dreams; between a past she is ready to let go of and a future she could have hardly imagined.
Distance documents a songwriter in the pursuit of living life on her own terms. As Cornelius puts it, "A lot of the record was about me deciding to continue this nomadic lifestyle of being a musician. People would ask me if I was going to have a family and a lot of the songs are about me being ok with not pursuing that path. It was about coming to terms with the choices I had made. And then two years later, I'm knocked up! I couldn't have imagined that."
While the sonic tones and textures on the album evoke certain classic staples of Americana, soul and rock and roll, Cornelius' lyrics anchor the songs to a deeply personal place. Described by Pitchfork as "funny, self-effacing, and honest" she sings of a miscarriage, a messy romantic affair, and the frustrations that come with having a partner. As a result, the songs showcase her gift for delivering a devastating line over the most soothing of sounds.
With the help of producer Tony Buchen, Distance became a roving affair, recorded in a string of Los Angeles studios with delicate and emphatic contributions from the local music scene, including Stella Mozgawa (Warpaint), harpist Mary Lattimore, Emily Elhaj (Angel Olsen), Stephanie Drootin (Bright Eyes), Jesse Quebbeman-Turley (Hand Habits), whistler Molly Lewis, Justin Sullivan (Night Shop, Kevin Morby) and Laura Jean Anderson.
Now based in LA, Jess Cornelius was born and raised in New Zealand before moving to Melbourne, Australia, where she released three critically acclaimed albums as Teeth & Tongue, receiving nominations for the Australian Music Prize and a J-Award in 2016. She has performed the world over playing alongside Courtney Barnett, J. Mascis, Juana Molina and Laura Marling, as well as at Meredith Music Festival, Laneway Festival, Falls Festival. SXSW and CMJ.
Praise for Distance:
"An incredible new record" — NPR Music, Robin Hilton
"This album opened up a whole new fandom for me" — NPR Music, Ann Powers
"Winning songs about finding delight in despair…Cornelius handles heaviness with an enviable lightness, finding new resiliency in every rebound." — Pitchfork
"A kind of 21st century amalgam of Karen Dalton's delicate folk and 70s jam band Americana" — Guardian
Assets