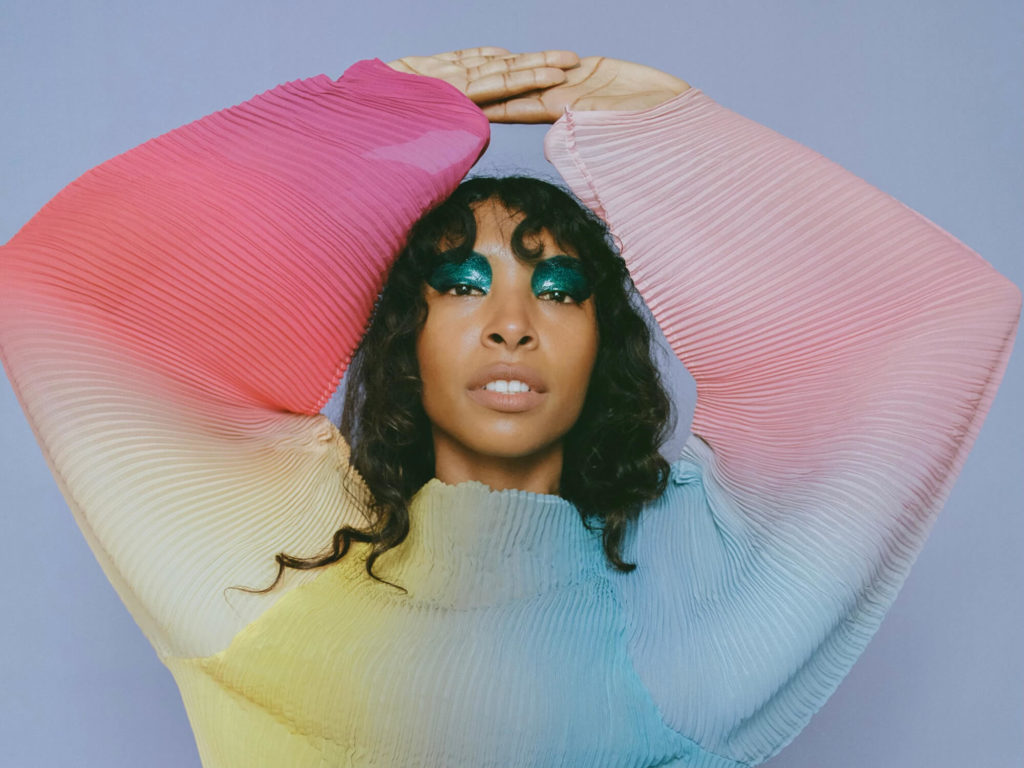 SPELLLING, the moniker of the Bay Area experimental pop mastermind Chrystia Cabral, has emerged as a visionary artist, pushing the boundaries of genre and captivating audiences with her richly envisioned albums and enchanting live performances.
SPELLLING gained widespread recognition with the release of her critically acclaimed debut album, Pantheon of Me, in 2017. The album showcased her prodigious talent as a songwriter, producer, and multi-instrumentalist. In 2019, she signed to Sacred Bones and released her highly anticipated sophomore album, Mazy Fly, further elevating her artistic vision and expanding her sonic palette. In 2021 she released her breakthrough project, The Turning Wheel, which saw her orchestrating and self-producing an album that features an ensemble of 31 collaborating musicians. The Turning Wheel has become a career-defining opus for the artist. The album received widespread unanimous praise, earning itself The Needle Drops #1 album of the year in 2021.
As SPELLLING continues to evolve and explore new musical territories, she further solidifies herself as a once in a lifetime artist. Her ability to create beautiful soundscapes that transport listeners to other realms along with her transcendent live performances have earned her legions of dedicated fans. With each release, SPELLLING invites us on a mesmerizing journey into her world, leaving an indelible mark on the hearts and minds of her listeners.
Tour Dates
Date
Details
Venue
City
With
Tickets
10/07/23

| | |
| --- | --- |
| @ | South Pasadena Masonic Lodge |
| | Los Angeles, CA |
| w/ | My Brightest Diamond |

South Pasadena Masonic Lodge

Los Angeles, CA

My Brightest Diamond

10/08/23

| | |
| --- | --- |
| @ | Bob Baker Marionette Theater |
| | Los Angeles, California |

Bob Baker Marionette Theater

Los Angeles, California
10/15/23
Philadelphia, Pennsylvania

Halloween

10/17/23

| | |
| --- | --- |
| @ | Elsewhere (The Hall) |
| | Brooklyn, New York |

Elsewhere (The Hall)

Brooklyn, New York
10/18/23
Baltimore, Maryland
Assets